FPC Reinforcing Machine | ETA Dragon Boat Festival
From:    Author:FPC Reinforcing Machine    Publish time:2019-07-06 09:59    Clicks:0
FPC Reinforcing Machine - ETA Dragon Boat Festival
We all know that China has a long long history, and there are four traditional festivals. Dragon Boat Festival is one of them, which happened in this June. Let me share some of the traditions with you.
Dragon Boat Festival is in the fifth of the fifth month of the lunar calendar in China, and different areas in China have different activities. Normally there are two activities, one is dragon boat race, which you can see in the following picture.
(The dragon boat race is hold in Hunan province)
The other is making zongzi and eating together with family and friends.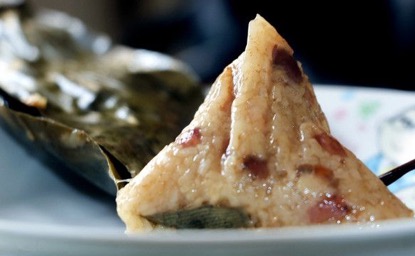 (The zongzi is made by one of our colleague's mother)
And know that zongzi is made of glutinous rice and not so easy to digest, so we've got both the zongzi and yogurt as gifts from ETA.
Although our engineers Peter and Romeo cannot enjoy the zongzi and yogurt together with us, for they right now stay in the Philippines to help our customers setup the SMT machines and do the training, we will not forget to prepare the gifts to them.
No matter when, we will provide the service for our clients if needed :)
ETA high quality FPC reinforcing machine, FPC automatic reinforcing machine,FPC Machine precise positioning for SMT production line.please visit www.smt44com
We also provide high quality SMT machine including pick and place machine, reflow oven, SMT stencil printer, PCB handling machine, AOI SPI and professional SMT solutions.
Thank you for your attention, and hope you have a nice day~