ETA SMT Solutions | FPC Reinforcing Machine
From:    Author:FPC reinforcing machine    Publish time:2019-06-13 20:43    Clicks:0
ETA SMT Solutions | FPC reinforcing machine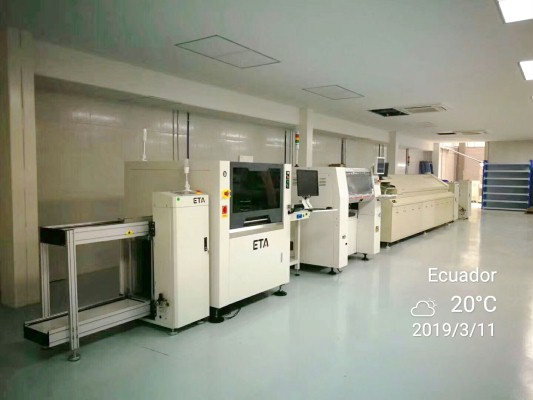 Thanks for you visit our website,We are professional manufacturer for FPC reinforcing machine,FPC automatic reinforcing attaching machine, FPC sheet bonder is used for stiffening adhesive for FPC with mold punching stiffener materials (like steel, PI, electromagnetic film and conductive plastic). we also provide full smt solution as per client's needing.
Now we introduce of SMT LED Production Line for you.
The main constitute of the smt production line are: surface-assembled components, circuit boards, assembly design, assembly process.
the main production equipment includes the loader, printing machine, dispensing machine, pick and place machine, reflow oven, wave soldering machine. auxiliary equipment includes testing equipment, rework equipment, cleaning equipment, drying equipment and material storage equipment.
The simplest smt production line solution is divided into semi auto smt line, full auto smt line.
semi auto smt line: semi auto printer, conveyor, pick and place machine, conveyor, reflow oven
If your new project just start, we will recommend you this smt line. why?
1. low purchase cost.
2. low failure rate.
3. easy to use and maintain.
Of course, we also will according to the different products and capacity to recommend full auto smt line. 一loader, full auto printer, conveyor, pick and place machine, conveyor, reflow oven, unloader
1. save labor costs.
2. good stability and precision.
3. high production capacity and quality.
If you want know more about smt production line, you can contact us and go though our youtube. We are an experienced team. let us show you the true strength. and our youtube account一etasmt, there have so many customer feedback video in their factory. also have all machines running video for you reference.
Our team is ready! so don't let us waiting you so long.
❙ Algeria customer factory (LED TV Production Line) video